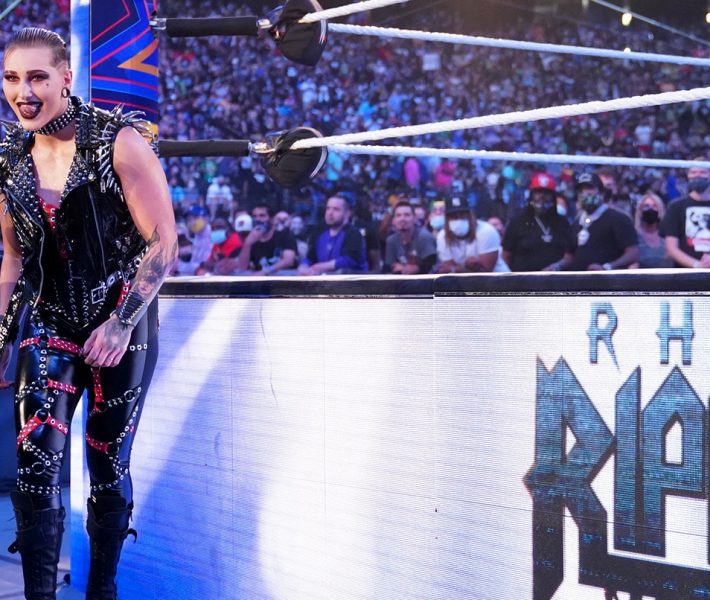 August 22nd, 2021 Posted by: Nadia Cooke / Pay-Per-View Peacock WWE WWE Network
All three women traded offense early. Flair went for a top rope moonsault but Ripley got her foot up to counter and then nearly hit Nikki with Riptide. Things broke down into a stretch with Ripley and Flair battling one-on-one with Nikki knocked out of the ring. After Flair took Ripley out with a big boot, Nikki hit a big DDT for a near fall. As Ripley and Flair began to battle it out on the floor, Nikki came off the top rope with a crossbody on both women.

Big moves continued to flow from all three women before Flair hit a twisting moonsault from the top rope to the outside onto both of her opponents. Flair locked Ripley in the Figure-Eight back inside the ring but Nikki broke the hold by flying off the top rope. Nikki scored a near fall on Flair but found herself locked in the Figure-Eight seconds later, forced to tap out as Flair once again became champion. This was some very good high-octane wrestling with no real downtime from bell to bell. Flair winning may not excite fans who have already tired of seeing her as champion but it was likely the best possible result here.