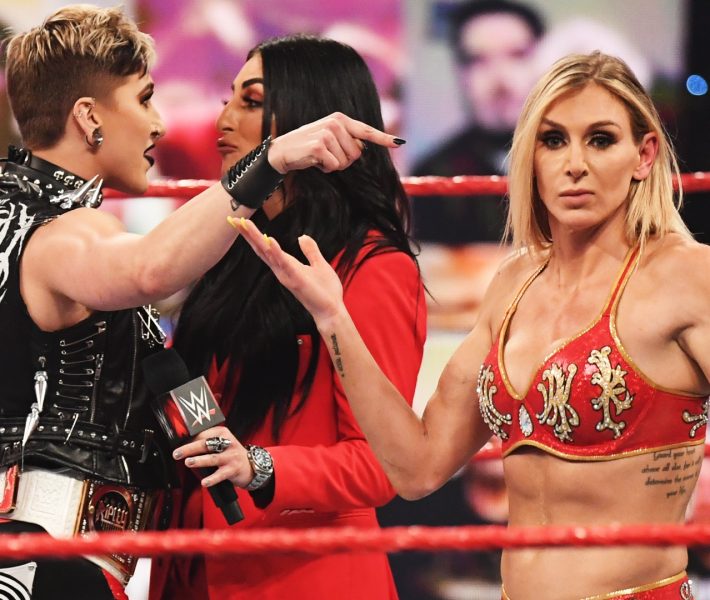 May 4th, 2021 Posted by: Nadia Cooke / RAW WWE
The RAW Women's Champion, Rhea Ripley, comes out and says she's put up with a lot from Charlotte but this is crap. There's a reason why Flair wasn't at WrestleMania, and there's a reason why she wasn't in the match to start with, nobody likes her. Charlotte pretends to cry. Rhea says she knows she can beat Asuka again but a Triple Threat is unfair. She should have known this was all part of a bigger plan.

Asuka comes down to the ring and says this is all bull crap. She says Charlotte whines like a baby and mocks her. Asuka says it doesn't matter because she can beat Flair and Rhea. She's ready to become the RAW Women's Champion. Charlotte says this is why nobody compares to her, they get a curveball and they both lose their minds. She says she will be walking out of Backlash as the new Champion. Rhea gets in Sonya's face and shouts at her, then Charlotte attacks her. Rhea rolls outside and Asuka knocks Charlotte from the ring so she can dance and pose.